Duke's LLC provides junk removal to residential and commercial customers
Minimum 1 or 2 items
Pick up truck load
1/2 Junk truck 10 cubic yards
Full Junk truck 15 cubic yards
Full Junk truck & 1/2 trailer 20 cubic yards
Full Junk truck & full trailer 30 cubic yards
2 men & dumpster
1 cubic yard = 3' x 3' x 3' = a cube that is 3L x 3H x 3W
Price may very for heavy items such as concrete, bricks or construction debris. Price may vary and is only updated on website annually.
Price includes labor & disposal.
Certain items are extras to dispose of. Extras are $50 each.
Extras:
Tires
Mattresses
Box springs
Sleeper sofa
Tv
Cpu
White good (product with frion)
Paint & chemicals (price per dozen cans)
Waste oil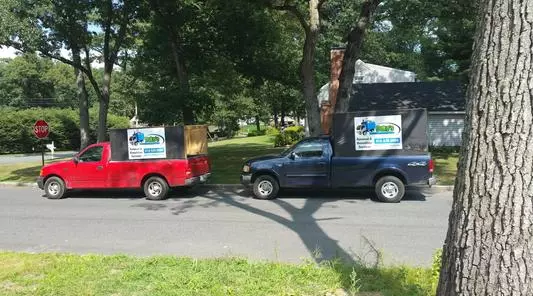 Premier Snow Removal Services for Commercial Spaces
Here at Duke's, we offer commercial snow removal for roads, parking lots, gas stations, and anything publicly used. Count on us to be your number one contractor.